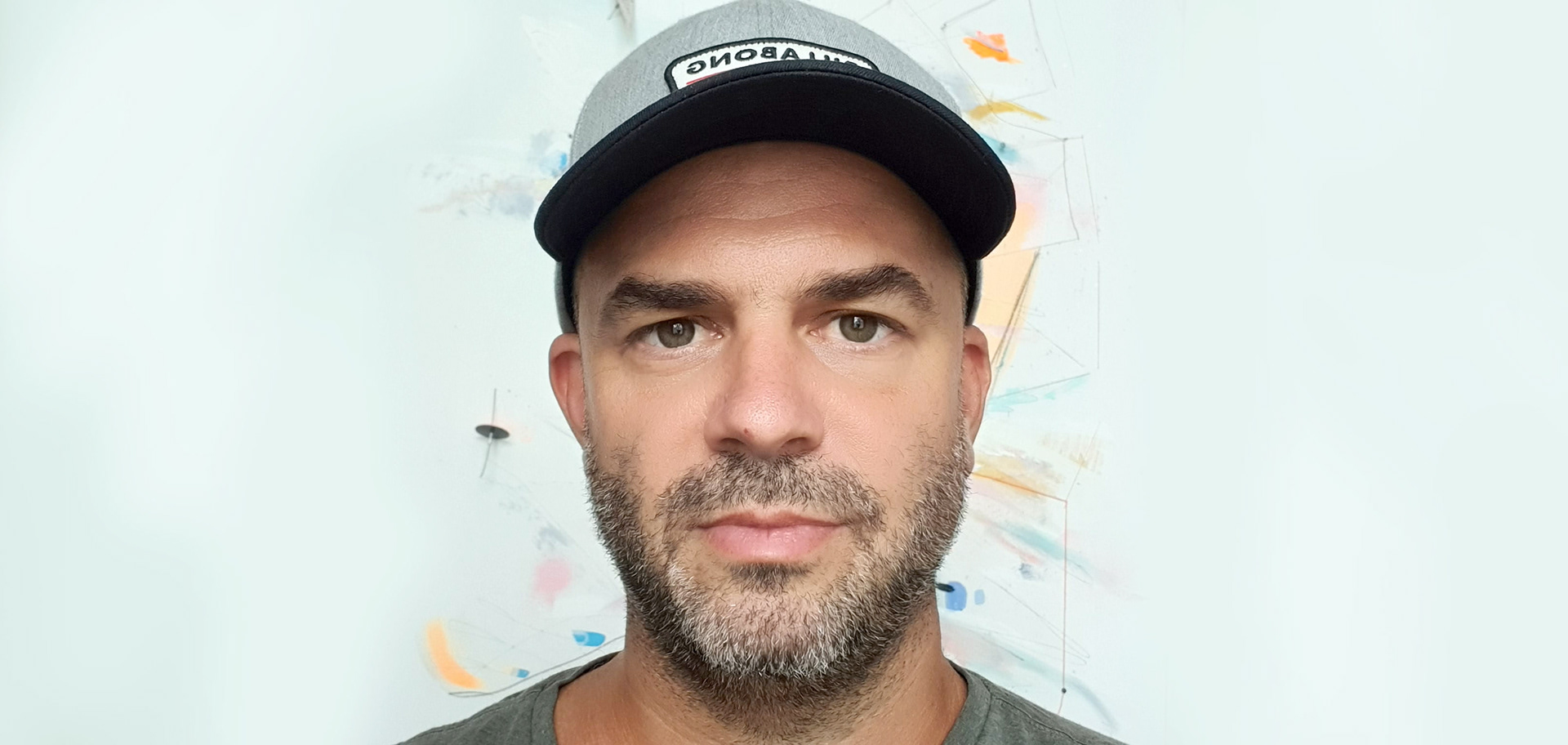 Artista visual  
Lobos, Buenos Aires, Argentina, 1978
Su obra es una reflexión permanente sobre las relaciones entre Idea, Forma y Tiempo, en esta convergen programación, video, animación y dibujo, donde abundan los cruces y experimentaciones con otras áreas expresivas como la música y el diseño.
Participó en exposiciones y festivales en instituciones culturales, museos y galerías destacando MUTEK (Argentina/Barcelona), The Wrong Biennale (Pavilion - My deepest hopes and fears were generative) y Vibrant / Museo Castagnino (Rosario, Argentina), Terciopelo Negro (Buenos Aires, Argentina), FAMA - pabellón G-TEC - (Monterrey, México), Colaboración en Art residency program - Hotel Panamera - (Tulum, México), Slow wave III (Viena, Austria).
Visual artist  
Lobos, Buenos Aires, Argentina, 1978
His work is a permanent reflection on the relationships between Idea, Form and Time, in which programming, video, animation and drawing converge, where crossings and experimentations with other expressive areas such as music and design abound.
He participated in exhibitions and festivals in cultural institutions, museums and galleries, including MUTEK (Argentina/Barcelona), The Wrong Biennale (Pavilion - My deepest hopes and fears were generative) and Vibrant / Museo Castagnino (Rosario, Argentina), Terciopelo Negro (Buenos Aires, Argentina), FAMA - G-TEC pavilion - (Monterrey, México), Collaboration in Art residency program - Hotel Panamera - (Tulum, México), Slow wave III (Vienna, Austria)